Are you finding it harder and harder to read small text, or do you notice yourself holding your phone at a distance to help focus on the screen? It is typical for eyesight to start declining as we age. Patients who are around 40 years old often start to notice this decrease in vision through headaches, poor nearsighted vision, double vision, and more.
Thankfully, you don't have to live with these symptoms. Check out our most recent EPF patient testimonial to find out how making an appointment with your eye doctor can help you stay on top of vision decline.
Ann struggled with declining vision problems.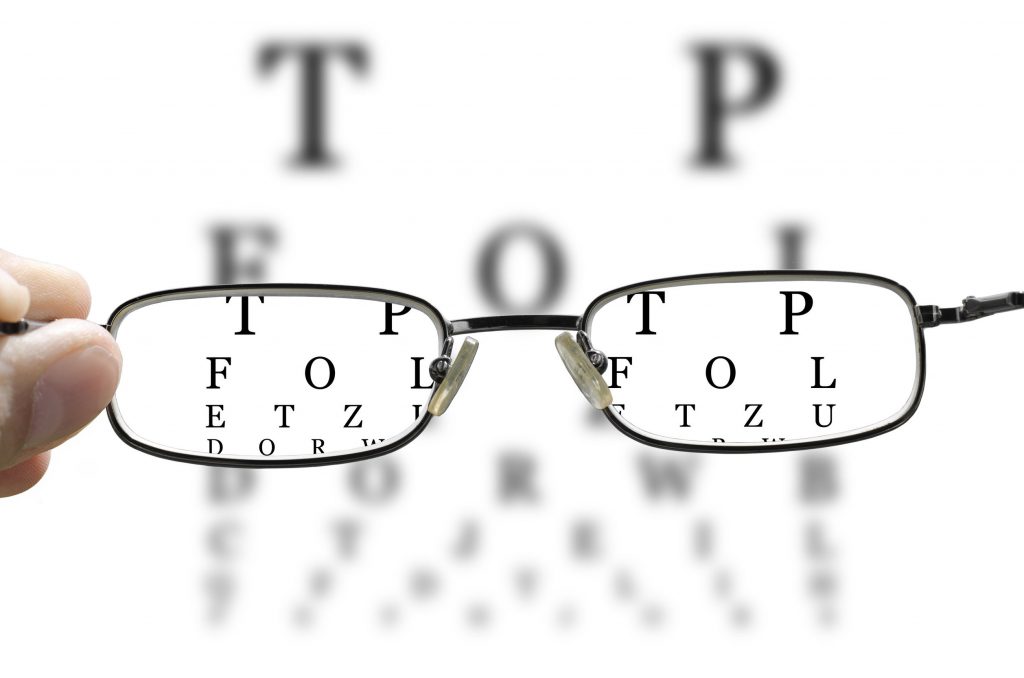 Over the last 6 months or so, I've noticed that I was having to increase the font size on my computer—when no one was looking—and even started to hold my phone farther away from me when trying to read it. I even felt myself making the "old lady face" when trying to read my phone.
I wear glasses to see distances at night but hadn't ever had an issue with seeing up close before! They say once you turn 40, it's all downhill from there, but I refused to believe it, so I just ignored my eyesight issues. Because, if you ignore something long enough it will just go away, right? Plus, with my busy schedule, I didn't have time to add going to the eye doctor to my ever-growing schedule of to-dos.
I work a lot at my computer and was noticing that almost daily I had a headache by the time my workday was over. This happened for months, and I grew tired of the headaches and not being able to see well. So, I made an appointment with Dr. Piggott.
Why Ann chose EPF Eye Care.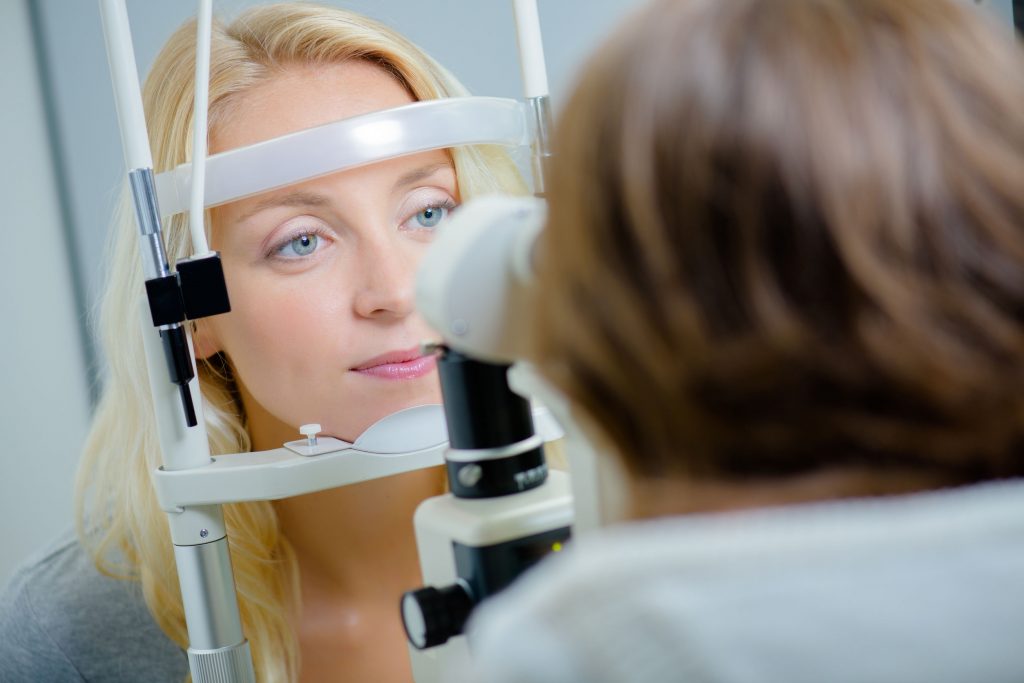 I chose Dr. Piggott because I had met her previously, outside of her practice, and felt that I could trust her opinion.
My experience with Dr. Piggott and her staff was truly amazing. The two things that I value most are honesty and efficiency. Dr. Piggott completed a full exam that included testing and screenings that I hadn't ever had done before. Through one of the images, she was able to show me the health of my eyes and explain what they look for when it came to diagnosing the onset of eye disease. She said my eyes were extremely healthy!
Once she completed her exam, she gave me my options. Since my eyes are weird—astigmatism, poor nearsightedness, and poor farsightedness—my best options included new lenses. She was very kind in explaining that the new lenses were NOT bifocals and in fact, many teens used the lens she recommended. Whether she was just being nice and not calling me old or that indeed was the case, it was appreciated.
Ann was able to find an effective treatment plan.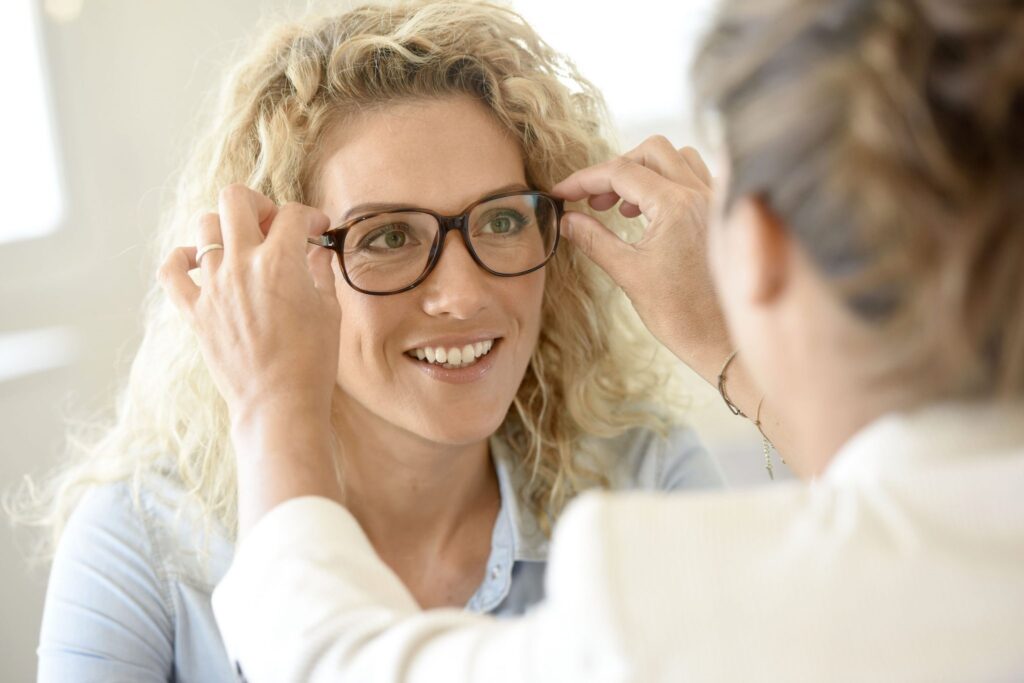 I did ask about contacts and she let me know that they were an option to help with two out of the three issues but couldn't correct my vision needs at 100%. Again, this information was appreciated because no one had ever taken the time to educate me on the use of contacts before.
My next stop was to meet with Justice, the optician who helped me find a new pair of glasses. I needed to find new frames because my current ones were eight years old, and they no longer stayed on my face!
Justice was extremely helpful, honest, and patient with me. Picking out a new pair of frames is hard! She helped me find a pair that worked for both my style and budget.
Overall, I am extremely pleased with my choice to use Evans, Piggott, and Finney Eye Care. Not only do I feel that Dr. Piggott is extremely knowledgeable, I know that she actually cares about me as a person. In fact, I've seen her a few times since my appointment and she always asks if my headaches have subsided and if I'm comfortable in my new lenses. That is simply amazing customer service. In reality, I just think that is who she is.
Making time to see her eye doctor made the world of difference for Ann's eye health. Finding effective solutions in a comfortable environment can be the answer to your ongoing vision problems.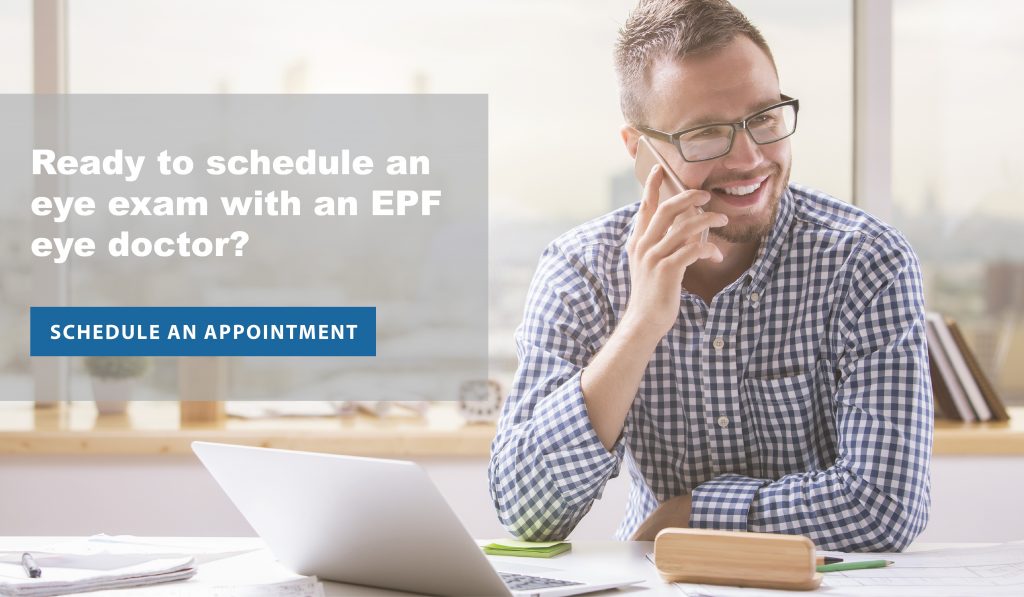 EPF Eye Care—formerly Evans, Piggott, & Finney—is a private optometry practice with locations in Lafayette, West Lafayette, and Attica, Indiana. With ten eye doctors and five locations, EPF offers convenient and specialty eye care for the entire family.
Call EPF Eye Care to schedule an appointment, and follow the practice on Facebook.